Monday, April 17, 2017
Printer Friendly Version in PDF Format (5 PDF pages)
Long-Term Services and Supports Committee Update
Administration for Community Living
2017 ADSSP Funding Opportunity Announcement released March 13, 2017. Applications due May, 12, 2017.
2017 ADI-SSS Funding Opportunity Announcement expected to be released in coming weeks/months.
Hosted several Alzheimer's and Dementia sessions (Advance Planning, Faith-Related Programs, Translating Evidence-Based Interventions, Strategies for those Living Alone with Dementia) at March 2017 Aging Society of America (ASA) Chicago Conference (246 attendees).
Coordinating a special electronic Alzheimer's and Dementia edition of Generations: Journal of the American Society on Aging for publication later in 2017.

 
ACL, CDC & NIA -- Dementia Resources and Research Webinar
ACL, CDC & NIA collaboration held a webinar March 1, 2017
Provided information on improving coordination of federal resources and promoting awareness of research participation opportunities

Featured : Veterans and their caregivers, Financial exploitation, and Depression & dementia

Audience included aging and disability, public health, and research professionals
Over 1,000 registered to attend
Free Continuing Education available for up to 2 years after the live webinar (through 4/4/2019)
Videocast available at https://videocast.nih.gov/Summary.asp?File=22161&bhcp=1

 
AOD UCEDDs

Arizona UCEDD is using leveraged funds to Identify and Address Alzheimer's and Dementia in Adults with intellectual and developmental disabilities through Prevention and Training

AoD State Councils on Developmental Disabilities

Build on existing public and private partnerships to support a comprehensive public education campaign addressing the medical and social impacts of the correlation between aging adults (age 50+) with Down Syndrome who are at risk for developing Alzheimer's disease.

 
Indian Health Service
REACH into Indian Country
Trained & Certified Interventionists Cumulative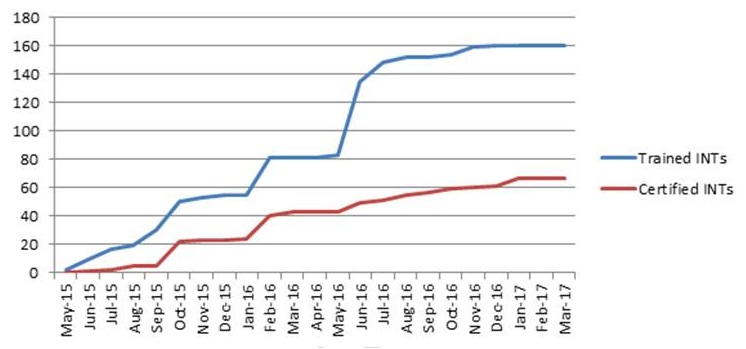 REACH into Indian Country
Cummunities Reached Cumulative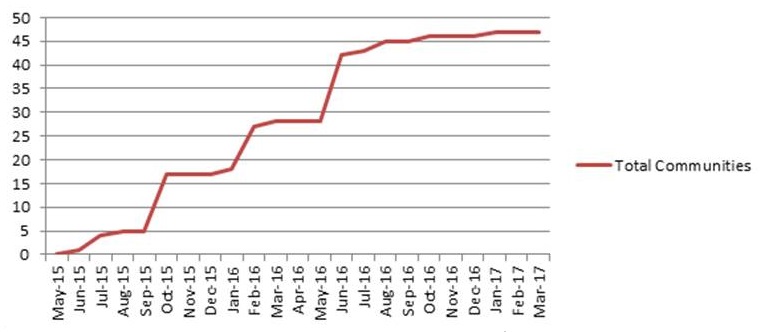 REACH into Indian Country
Enrolled Caregivers Cumulative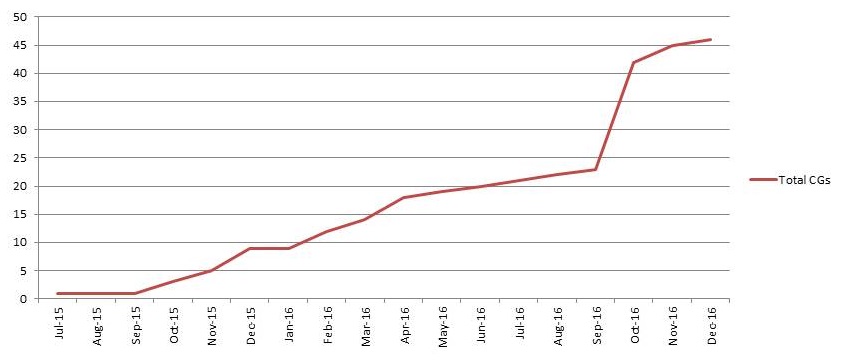 Enrolled Caregivers Cumulative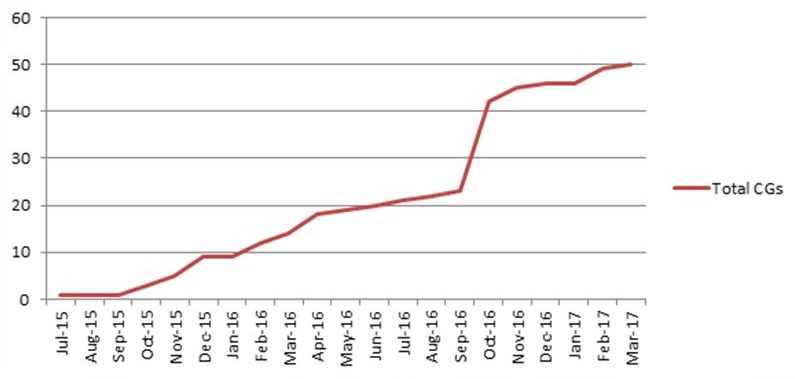 THANK YOU!
---
April 17, 2017 -- Advisory Council Meeting #24
The meeting was held on Monday, April 17, 2017, in Washington, DC. The Advisory Council spent the majority of the April meeting considering recommendations made by each of the three subcommittees for updates to the 2017 National Plan. Afternoon presentations included a presentation on results from a research project on dementia care components, planning progress towards a Care and Services Summit, and federal workgroup updates. Material available from this meeting is listed below and is also available at https://aspe.hhs.gov/advisory-council-alzheimers-research-care-and-services-meetings#Apr2017.
Comments and questions, or alerts to broken links, should be sent to napa@hhs.gov.
---
General Information
Handouts
Presentation Slides
Videos