State and Local Activities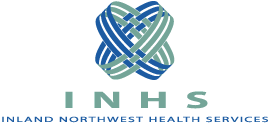 Inland Northwest Health Services (INHS) is a regional collaboration to improve patient care through innovative technology solutions and shared services. INHS has electronically linked 30 facilities, with a total of more than 2,500 beds, across eastern Washington and northern Idaho. These facilities share a common information system featuring a unified Master Patient Index. Clinics outside the network receive data via standard electronic messages. INHS has built on this foundation to provide other services, including a large telehealth system, electronic transmission of clinical images and laboratory test results, and wireless availability of patient records for clinicians in hospitals.
Contact: Jac Davies, Director of Program Development
URL: www.inhs.org

Massachusetts SHARE (Simplifying Healthcare Among Regional Entities) is a regional collaborative initiative operated by the Massachusetts Health Data Consortium. MA-SHARE seeks to promote the inter-organizational exchange of healthcare data using information technology, standards and administrative simplification, in order to make accurate clinical health information available wherever needed in an efficient, cost-effective and safe manner.
MA-SHARE seeks to foster improvements in community clinical connectivity, allowing appropriate sharing of inter-organizational healthcare data among the various participants in the healthcare system - including patients, doctors and other practitioners, hospitals, government, insurers, HMOs and other payors. The MA-SHARE operating model is generally conceived as that of a facilitator and incubator, in which projects exploring healthcare data connectivity will be undertaken in order to develop, pilot and demonstrate new healthcare information technologies across communities and enterprises. The MA-SHARE clinical connectivity vision is to design technology solutions that assemble, organize and distribute a variety of up-to-date clinical information to a broad range of clinical settings; all accomplished in a secure, confidential manner.
MA-SHARE is a program of the Massachusetts Health Data Consortium. MA-SHARE began formal operations in May, 2003 with the financial support (as of 9/11/03) of a cornerstone grant from Blue Cross and Blue Shield of Massachusetts and additional support from Partners Healthcare System, Harvard Pilgrim Health Care, Tufts Health Plan, Fallon Health Plan and Neighborhood Health Plan
URL: http://www.mahealthdata.org/initiatives/ma-share/index.html

The University of Louisville (UofL) Department of Health Management and Systems Sciences in the new UofL School of Public Health and Information Sciences is currently focused on understanding health information networks from a complex adaptive network theory perspective. This approach involves the use of tools from several key disciplines including transaction cost economics, complexity theory and social network theory. We are in the early stages of developing our approach, but we do have some activities under way. Projects in process include:
1.Advancing the Knowledge of How to Manage Integrated Electronic Health Network Organizations * This is a grant proposal to the Kentucky Science and Engineering Foundation. We've proposed to study the importance of governance, and board structure in forming integrated electronic health network organizations.
2.The UofL Network Group * A CDC funded project, this is a multidisciplinary group working together to develop knowledge related to complexity theory and social network theory and their applications to understanding health networks. The group includes UofL experts in social network theory, psychology, organizational theory, informatics and mathematics.
3.Kentucky eHealth Network - Now 2 years old, this project, involving the University of Louisville, University of Kentucky, Accenture, and a network of Kentucky Health Industry stakeholders, is currently being considered by the Kentucky State Legislature. It is based on a study by Accenture and UofL regarding how best to form a health information infrastructure for the Commonwealth of Kentucky.
Location: Louisville, KY
URL: http://www.louisville.edu

The Indianapolis Network for Patient Care (INPC) has a community-wide electronic medical record--a data repository that stores encounter records and clinical laboratory data for use in care at emergency rooms citywide. Focus on results retrieval, clinical messaging, document delivery, data entry, reporting, clinical decision support, public health surveillance. Associated with: www.regenstrief.org
Location: Indiana
System type: EMR
URL: http://informatics.regenstrief.org/what/?section=inpc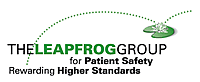 The Leapfrog Group is a voluntary program created to help save lives and reduce preventable medical mistakes by mobilizing employer purchasing power to initiate breakthrough improvements in the safety of health care and by giving consumers information to make more informed hospital choices. The Leapfrog Group was founded by The Business Roundtable (BRT), a national association of Fortune 500 CEOs, and consists of more than 140 public and private organizations that provide health care benefits.
URL: www.leapfroggroup.org/index.html
| | |
| --- | --- |
| | |
The goal of the Michigan Electronic Medical Record Initiative (MEMRI) is to establish a statewide, extensible,standards-based, patient-centered electronic medical record system linking disparate computerized patient record systems across independent providers. It will demonstrate:
1. A distributed, longitudinal patient record from fragments held in disparate databases owned by independent entities, using a system architecture based on Webservices and grid computing;
2. That "political" barriers to inter-institutional data-sharing can be overcome given a technological architecture and a business approach that does not devalue institutional data holdings; and
3. Cost reductions, quality enhancements, and emergency preparedness enhancements.
Affiliated with: Sun, Cyber-state.org, MHIMA, Wm. Beaumont Hospital
Contact:David Ellis, Interim executive director
URL: www.memri.us

The New England Health Information Network (NEHEN) is a consortium of regional payers and providers who have designed and implemented a secure and innovative electronic-commerce solution for reducing administrative costs in health care . Benefits: timely exchange of electronic data, cost savings for health plans and providers , help in meeting the regulatory requirements associated with HIPAA
Location: New England
System Type: EDI, Web-based application
URL: www.nehen.net/
The Patient Safety Institute (PSI) is a non-profit, collaborative and voluntary initiative that combines the power of technology and the strength of patient-provider relationships to improve care and lower the costs of healthcare. Functions to reduce medical errors, lower cost, strengthen privacy and security.
Partners:Avaya, Cingular, First Consulting Group, Hewlett-Packard, Netegrity, SeeBeyond, TeleTech, Williams Communications
Location: Washington State
URL: www.ptsafety.org/
 
SAFE Health Info (Secure Architecture For Exchanging Health Information) is a community-based LHII project led by three of the leading health care organizations in central Massachusetts in collaboration with Hewlett-Packard. The SAFE Health Info architecture is decentralized in nature and uses a distinctive, federated MPI and framework for secure, high performance clinical data sharing and decision support. This project uses novel subscription techniques to exchange clinical data and to integrate seamlessly with the workflows of varying ambulatory environments, personal health records, and public health needs. Also unique is the creation of data analysis and reporting tools for participating organizations.
Contact: Lawrence.Garber@fallon-clinic.com
URL: http://www.SafeHealthInfo.org public website will be available in August.